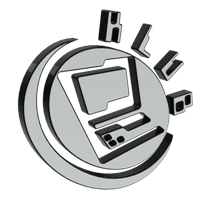 In case of connection problems don't knock on the PCKlub members' rooms, it won't help with your problem. Report the problem through userpanel's section HELPDESK or send mail to pcklub@j13.sk.
PCKlub, currently largest club of Student councils, was established in 1997 in dormitory Jedlíkova 9 and provides connection to computer network to students, employees and other housed people in TUKE dormitories.
They also provide connection to external organizations, schools and catering establishments in close cooperation with the university and academic network SANET. PCKlub consists of 6 clubs in dormitories Boženy Němcovej, Ferka Urbanka, Rampová, Jedlíkova 5, Jedlíkova 9 and Jedlíkova 13, which communicate together and help each other with problem solving.
Head of PCKlub J13:
Svitlana Syzranova
Position: Predseda, Systémák
Members of PCKlub J13:
Roman Baník
Position: Hlavný systemak




Oleksandr Bezerov


Anton Osiievskyi


Yelyzaveta Ploskonos


Anhelina Ushak


Valeriia Voloshyna

Members of PCKlub J13 in trial period:
External members of PCKlub J13:
Barbora Viski
Bashynx
Position: webmaster
Former members of PCKlub:
Ing. Ján Hlad
"Leo"






Ing. Marcel Baláž
"Svab"

Ing. Róbert Bučko
"Buken"






Ing. Marek Malý
"Scoffy"

Ing. Igor Ščúr
"Habananda"








Ing. Dominik Demeter, PhD.
"Libra"

Ing. Michal Kovalčík, PhD.
"Mino"






Juraj Čarnogurský

Ing. Martin Ignácz
"Igi"

Ing. Ondrej Kováč, PhD.
"Endo"

Ing. Martin Telepčák
"Tele"

Bc. Oksana Ivanchenko

Oksana Natalenko

Ing. Tomáš Lovič
"Koli"


Ing. Michal Bukh

Ing. Roman Vápeník

Ing. Emil Exenberger

Ing. Tomáš Tarkanič

Nadiia Bezerova

Hoai Thuong Do
"Eliška"

Oleksandra Zhukova

Dmytro Liupin

Ing. Stanislav Slovák, PhD.


Natalia Kurkina

Lukáš Koska